Armstrong
Welcome to Team Armstrong

Meet the team:

Mrs Campbell – Class teacher
Mr Myatt – TA
Mr Morton – TA

Teamwork is always at the forefront of Team Armstrong's mind. The pupils and staff in Team Armstrong always promote teamwork. We achieve this through lots of team games and activities. Building positive friendships with other pupils and staff is constantly encouraged.

We have a few animals that are also part of Team Armstrong. For the majority of the week we look after Miss Carter's whippet called Barney. We love having Barney in our class and enjoy taking him for walks. We have 5 stick insects which we have reared from babies. Each day we need to make sure that they are clean, have enough water and food.
Each morning pupils in Team Armstrong complete a variety of English and Maths activities and all children read to an adult. Children also complete activities on IDL numeracy and TT Rockstars on the class i-pads and tablets.
Wednesday is our PE day and children are encouraged to come into school in suitable clothing.
During music lessons we are learning to play the ukulele and the glockenspiel. We are going to perform during our Easter assembly and are hoping to put on a summer concert for parents and carers.
On a Friday afternoon Team Armstrong pupils, along with some other pupils from other teams, form 'Gilbrook Cubs'. We are very lucky that Mr Myatt is a Cubs and Scouts leader in his spare time. We travel on the school mini-bus to the Scout hut and have great fun learning new skills to earn Cub badges such as cooking, first aid and DIY.
Class Photograph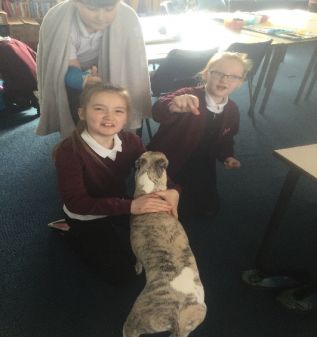 &nsbp;
Gilbrook School, Glebe Hey Rd, Birkenhead, Wirral CH49 8HE | Phone: 0151 522 3900