Griffin
MEET THE TEAM:
Mr Baker – Class Teacher
Mrs Fewtrell - TA
Mr Williams - TA
CLASS MOTTO: RESPECT (This is displayed at the front of our class in giant letters).
Each morning pupils in Team Griffin either choose to help feed the animals on our school farm or opt to stay inside the classroom and complete a variety of Maths and English activities. During this time, pupils may choose to have some breakfast before our morning lessons begin (Phonics/Spellings, Maths, Literacy). In addition to this, every morning each pupil reads to an adult and can complete additional Maths and English activities on the Ipads i.e., TT Rockstars, IDL maths or Bug Club Phonics.
In the afternoons, pupils are taught topic-based lessons. We use Cornerstones curriculum which is an interactive, practical, 3 year rolling programme covering all aspects of the National Curriculum and topics are chosen to suit the needs and interests of our pupils. Each topic has a curriculum focus (see below), however lessons are often cross-curricular meaning many skills are reinforced as a result.
OUR TOPICS AND THEMES 2022/23:
Autumn 1: Potions (Science)
Autumn 2: Traders and Raiders (History)
Spring 1: Road Trip USA (Geography)
Spring 2: Flow (Geography)
Summer 1: Gods and Mortals (History)
Summer 2: Playlist (Music)
IN ADDITION TO OUR WEEKLY TIMETABLE, WE HAVE:
P.E. on a Tuesday (children are encouraged to come into school in suitable clothing)
French on a Tuesday
Enrichment Clubs - Monday to Thursday - (Bike Skills, Sports Skills, Art, Farm, Gardening, Quiet Indoor Games, Chess to name a few)
Farm Work on a Friday afternoon
Class Photograph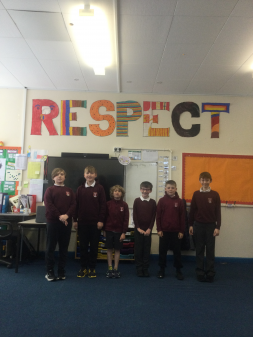 &nsbp;
Gilbrook School, Glebe Hey Rd, Birkenhead, Wirral CH49 8HE | Phone: 0151 522 3900