Meet our Emotional Literacy Support Advisor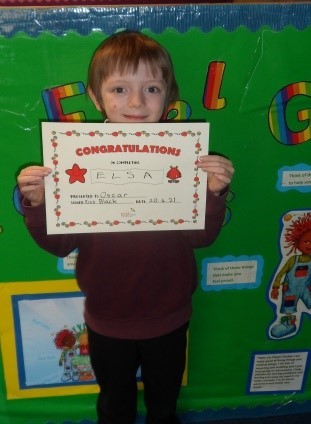 "Hello and Welcome to our Emotional Support page. My name is Mrs Paula Jackson and I am Gilbrook School's Emotional Support Advisor.
On this page you will find some useful information about Emotional Support. Please free to contact me during school hours for any further information."
What can Emotional Support help with?
Loss and bereavement
Self-esteem
Social skills
Feelings/Emotions
Friendships
Empathy
Relationships
Anger management
Behaviour
Anxiety
Bullying
Conflict
Relaxation techniques
Supporting – Not Fixing.
Remember, Emotional Support is not here to fix children's problems. What we can do is provide emotional support.
It is unrealistic to expect emotional support intervention to resolve all their difficulties. However support will be designed to target specific aspects of a child's needs.
We aim to create a warm, caring and respectful relationship with a child, and to provide a safe space where thoughts and feelings can be shared and explored and strategies and skills learnt and practised to manage their needs.
What do the children think?
Quotes:
- It makes me feel confident about friendships and trust. I feel happy now because of emotional support. (LMH,).
- Mrs Jackson has helped me to understand my feelings. (VM,).
- I can talk about my worries now. (KP,)
- I like playing games, it's good fun. (OB)
Useful links:
https://www.childbereavementuk.org/
Gilbrook School, Glebe Hey Rd, Birkenhead, Wirral CH49 8HE | Phone: 0151 522 3900